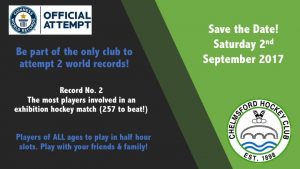 Save the Date: 2nd Sept for GWR attempt #2.
The attempt will be for the most players involved in an exhibition hockey match.
Players of ALL ages can take part and play with friends and family in short periods.
Be part of the only club to attempt 2 world records and help raise money for the club.
More details coming soon!